Yin/Yang Spiritual Readings
With Wolf Moon Eduardo and Allison Pharmakis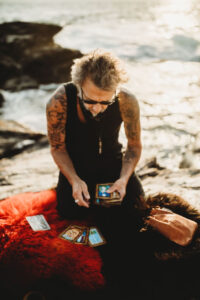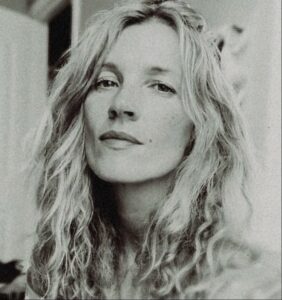 Saturday, December 30, 2023
12:00-7:00pm
NEW YEAR'S DAY
January 1, 2024


12:00-7:00pm



Join us for a unique spiritual event where the worlds of tarot and mediumship unite in perfect harmony. Experience the powerful insights of professional tarot reader Wolf Moon Eduardo and gifted Spiritual Medium Allison Pharmakis, two exceptional readers known for their direct, illuminating, and loving guidance.
The Experience: As a participant, you'll have the extraordinary opportunity to sit with both Wolf Moon Eduardo and Allison Pharmakis. They will offer two complementary perspectives, providing you with a complete and transformative understanding of your spiritual journey.
Why You Can't Miss This: The combination of Wolf Moon Eduardo's tarot expertise and Allison Pharmakis' mediumship skills creates a profound synergy. This event promises to bring clarity, healing, and transformation to your life.
Don't miss this exclusive chance to experience the balance of Yin and Yang within your own spiritual path. Reserve your spot now and embark on a journey of self-discovery, insight, and love.
CANCELLATION POLICY
There are no refunds due to the nature of the event, which is usually sold out. An alternative appointment would be made at a later date.
$177 for 60 minutes
$111 for 30 minutes
on Zoom
To Book an Appointment, complete the form below and we will be in touch.
Please let us know if you want a 30 or 60 minute reading.
ABOUT WOLF MOON EDUARDO
Wolf was introduced to the Tarot in 1994. He spent 10 years practicing, reading for friends and family. Not realizing it at the time, Wolf would eventually make reading Tarot a full time career, turning pro in 2008. Wolf's intuitive gifts come from his great grandmother on his mother's side and his great aunt on his father's side. Both were known and revered for their psychic abilities.
Due to a traumatic life event, Wolf was left with a choice. He could let it bring him down, or he could tap into his intuitive psychic gifts to help others. In choosing the latter, Wolf was able to lift himself out of the dark and into the shadow. Wolf delivers messages from the Tarot with great candor and care, a straightforward approach that is always appreciated by his clients.
Other notable endeavors :
Wolf has run and participated in several successful psychic fairs.
Wolf holds spiritual ritual fires for clients who want a safe, creative space to release their intentions and accept their future.
A carpenter by trade, Wolf makes one of a kind altars and alter kits that add a special touch to any meditation practice.
ABOUT ALLISON PHARMAKIS
Allison has possessed the unique gift of connecting with the deceased since her childhood. She is a facilitator of healing between the living and the dead, and uses automatism (spirit guided writing and drawing) to help channel and connect the past and the present. Although this was an intuitive ability bestowed upon her, she fine tuned her role as vehicle and vessel. As a teenager, Pharmakis realized that utilizing the medium of automatic drawing helped her to see her visions more clearly. She uses the medium of automatism to connect with spirits, as well as the Tarot.
Her Visual Mediumship Sessions and Multi-Deck Intuitive Tarot Readings are hands-on and intimate, yet create a safe environment for beginners, and the more experienced, alike. During each Visual Mediumship Session – which is tailored and personalized to her client – Pharmakis creates an original piece of artwork. Pharmakis not only aims to heal and inspire, but to supply her clients with the tools to integrate the experience and to strengthen themselves from within.
Allison is part of a large team of Psychics, Mediums and Federal Agents (Find Me Group) who assist law enforcement task forces by helping to locate missing people internationally.